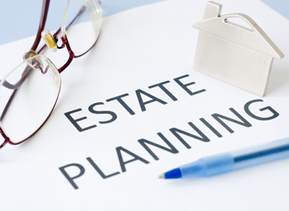 We are all guilty of putting something off to a later date. And if there is one thing that is very high on that list, it is taking care of our estate planning. Often, we don't want to think about our death and most of our lives; we don't consider our mortality. But none of us are getting out of this thing alive. We have all lost people, and it is always too soon.

Getting past procrastination often requires understanding precisely what we must do. When it comes to estate planning, there are several misconceptions. And they can be very costly.
I Don't Own Enough to Need Estate Planning
If you have assets that total more than $100,000 in value, your entire estate is subject to a Probate Court. A Small Estates Affidavit can distribute an estate with a collective estate value of less than $100,000.
Probate exists because no one can sign our name for us. Suppose you die with assets in your name. In that case, a Probate Court judge issues an order allowing an Executor to be authorized to sign your name and distribute your property to your beneficiaries or heirs.  You can appoint someone to sign your name now, and you should have a current Durable Power of Attorney selecting a trusted Agent. However, that document is revoked by law upon death, so it cannot be used to transfer assets at death.
My Estate Planning is Will; My Estate Won't go into Probate.
All Wills are subject to Probate. A Last Will and Testament is your wishes regarding who receives your Estate and under what conditions. If you have a Will and assets in your name, they must go through Probate for distribution. Probate is a long and expensive process, with an average of 18-24 months and thousands of dollars in attorney fees, bond, and filing costs.
I Have Everything in Joint Tenancy
It is true that if you have a property title in more than one name, such as you and your spouse, the title to the property will pass to the surviving joint tenant by right of survivorship. However, upon the death of the survivor, the assets must go into Probate. You should never use Joint Tenancy for estate planning purposes.
Joint Tenancy is also risky. You should never add a new name to a property title. Your property would be subject to that person's liabilities, lawsuits, and claims. Also, if you add someone's name, other than your spouse, to your property title after the purchase, there could be costly consequences for capital gains tax.
Finally, even among spouses, if you hold property title in Joint Tenancy, the survivor may add a new spouse. If the surviving spouse dies before the new spouse, your property will go to the new spouse. And that is not something either of you had in mind right now or ever.
I Am Too Young for Estate Planning.
No matter your age, you are too old not to have an estate plan. Death isn't something for which we can make an appointment. Sudden events can change everything. Accidents can and do happen to anyone at any time.
Additionally, you must have an estate plan if you have young children. Naming guardians for your children is one of the most important things you can do.  If you do not do so, the Probate Court decides who gets custody of the kids, and the court controls the money until they are 18. And the kids get everything at 18. Not a good plan.
Living Trusts are Complicated and Expensive.
The exact opposite is true.
A Living Trust is an estate plan that allows you to manage your during your lifetime without restrictions or complications. The Trust then efficiently passes your assets to your chosen beneficiaries after death. At the end of your life, or if you become incapacitated, if you have property or bank accounts in your name, you are at risk of Probate. You now title your assets in the name of your Trust and, therefore, avoid Probate. Your  Trustee takes care of all distributions to your chosen beneficiaries. Financial and Health Care Power of Attorney documents are included in a Living Trust.
The cost is considerably less than a Will and its Probate costs.
What the Zoom is Going On?
Today, you don't have to leave your house to complete an estate plan. All documents, witnesses, and notaries can be accomplished via Zoom conferencing. Of course, you always have the option to come to our office. We are conveniently located in Oakbrook Terrace, right off 88 and 294. Your parking is free right outside our front door! And enjoy the many great restaurants and shopping nearby.
What is your best plan?  Call today and lock in your reduced rate and start your Living Trust right now, or visit our website for further information and to register online.  www.tuohylawoffices.com 312-559-8400
In Office Meetings
Since we can continue to have in-person appointments with clients during COVID-19 restrictions, we will be available in the office to see you. However, we will adhere to strict CDC guidelines, which have now been relaxed for all vaccinated individuals.
Contact us today for further information or visit Tuohy Law Offices now.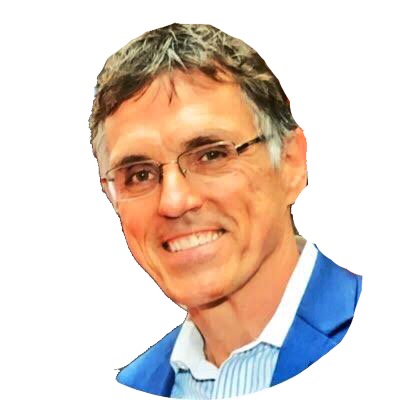 LinkedIn
TomTuohy.com
312-559-8400
17W220 22nd Street
Oakbrook Terrace, Illinois, 60181
This blog entry was created for information and planning purposes. Therefore, it is not legal advice. Please do not use this blog as legal advice, which turns on specific facts and laws in specific jurisdictions. No reader of this blog should act or refrain from acting based on any information included in, or accessible through, this blog without seeking the appropriate legal or other professional advice on the particular facts and circumstances at issue from a lawyer licensed in the reader's state, country or other appropriate licensing jurisdiction.