Staying Secure from Cybercrime in 2023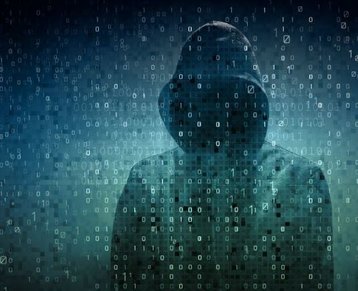 Cybercrime
Cybercrime activity targeting computers, computer networks, or a networked device inflicted over $6 billion in damage in 2022 and is projected to have a worldwide cost of over $10 trillion by 2025. If there ever was a risk that has increased exponentially and one that leaves every person vulnerable, it is cybercrime.
From individuals to businesses, the two main reasons someone is a target are a lack of awareness and practice of security measures and network vulnerability.
How are you and your networks vulnerable, and what can you do to protect yourself?
Online Cybercrime Threats
The most common threats while online:
Phishing
You have heard of it by now, but it remains the most common successful cyber attack. Phishing is obtaining your sensitive information through the impersonation of popular brands in emails, fake social media sites, and rogue websites. Criminals have become very sophisticated, and the emails and websites are usually ones you have used. They create a false sense of security by looking identical to the genuine brand. Some scrape info directly from your browser or invade your device as soon as you click on them.
Protections: 1. Independently verify every website link you receive in an email or visit while surfing the net – before clicking on them. 2. Only visit secure websites (they have a padlock next to the URL address.) 3. Never supply information on a site that is not secure. 4. Never click on a link unless you know the sender or have verified them. Once you click and a hacker invades your system, all your data on that device is at risk.
The Cybercrime of Ransomware
Although small and large businesses and agencies are most at risk, personal attacks are becoming more common. When you click on a malicious link, the hacker invades your device and locks it up. You can only regain control of your device by paying a ransom.
Protections: Same as above – verify sender and links—also, 1. Be sure your device security vendor, such as Norton Anti Virus, is up to date. 2. Back up your data on 1-3 devices automatically each day for $6 with Carbonite.
Passwords
12345, Password. If you are using one of those invitations for a hacked password, you are one of nearly 24% of Americans with weak and vulnerable passwords. Today it is not just the obvious password that is vulnerable; it is the one that is easy to guess. Since the data privacy ship has sailed, anything personal to you is easy for a hacker to guess because they already know it when they target you.
Protections: It is essential today to have a password manager that creates and encrypts unique passwords and enters them on every site you frequent. Lastpass is excellent – for free.
Credit Cards
Credit Cards: Credit cards are ripe for cybercriminals, from hackers targeting your favorite stores to skimming your card number.
Protections: 1. Don't store your card numbers or share them with multiple stores. Use Paypal or Digital Wallets such as Apple Pay or Google Pay, which limits your card share to one secure, insured vendor. The stores you use never see your card number. 2. Tap your card in-store instead of swiping it, preventing skimming hacks.
Stay safe – and secure!

Living Trusts
At the end of your life or incapacitation, they risk Probate if you have property, investments, or bank accounts in your name.
A Will = Probate. The rule is no one can legally sign your name. Therefore, at your death or incapacity, all assets in your name are subject to the complete Probate process, which averages 18 months and is costly.
Living Trust completely avoids Probate.
A Living Trust estate plan includes Health Care and Financial Power of Attorney documents and a Last Will and Testament for guardianship of minor children and to "pour over" any assets still in your name at your death out of Probate.
Your life insurance policies and deferred compensation accounts can name your Living Trust as beneficiary, subject to essential tax considerations.
Contact us today for further information or visit Tuohy Law Offices now.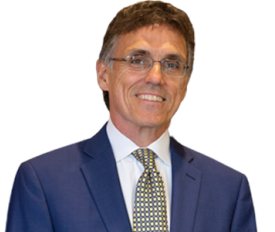 LinkedIn
TomTuohy.com
312-559-8400
17W220 22nd Street
Oakbrook Terrace, Illinois, 60181
This blog entry is for information and planning purposes. Therefore, it is not legal advice. Please do not use this blog as legal advice, which turns on specific facts and laws in specific jurisdictions. No reader of this blog should act or refrain from acting based on any information included in, or accessible through, this blog without seeking the appropriate legal or other professional advice on the particular facts and circumstances at issue from a lawyer licensed in the reader's state, country or other appropriate licensing jurisdiction.