The Difference Between a Will and a Trust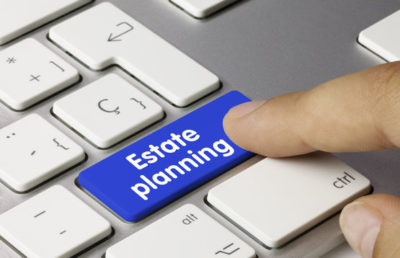 Often, people believe their affairs are in order, especially if they are organized and intentional in their everyday lives. However, in the event of a sudden occurrence, the organization of our lives has little effect on how our affairs will be handled when we no longer can do so.
Understanding the difference between a Will and a Trust and taking action before trying circumstances can help to relieve extreme emotional toll on any family.
Having a Will, or certainly not having any estate plan, can result in a long, expensive, painful road ahead. The Will has to be filed, and a Probate estate must be opened for estates over $100,000. The process prolongs grief and prevents closure for at least 18 months.
Comprehending the difference between a Will and a Trust cannot be underestimated.
A fully funded Living Trust estate plan can avoid the long and expensive probate process, and your affairs can be handled privately, efficiently and quickly. Most people try to do the right thing and do not know there is a better option for their intent and to protect their families' inheritance.
In Illinois and in other states, anyone who owns the property has the right to transfer that property to any person or entity, including transfers that would set aside the statutory rights of a spouse under the elective share law.
Many uncertainties could defeat your best intentions for your family. Examples include a surviving spouse remarrying and your children being disinherited, outdated or omitted as beneficiaries on life insurance policies or deferred savings accounts.
A properly drafted and funded Living Trust remains the best way to protect your intentions, avoid a lengthy and costly probate process, and provide for your family most efficiently. Knowledge protects you.
When searching for Chicago Living Trust attorneys, research the attorney's experience. This research includes the number of Trusts the attorney has prepared, the number of clients represented, and the attorney's reputation in the community.
For more information regarding Living Trusts and to learn about the difference between a will and a trust don't hesitate to contact us today for a free consultation regarding your estate plan.
Read more information on Living Trusts and a copy of our estate planning brochure.
Tom Tuohy
Read more about Mr. Tuohy
Linkedin
TomTuohy.com
866-729-2454
820 West Jackson Boulevard
Chicago, Illinois, 60607
Disclaimer: This blog entry has been created for information and planning purposes. It is not intended to be, nor should it be substituted for, legal advice, which turns on specific facts and laws in specific jurisdictions. No reader of this blog should act or refrain from acting based on any information included in, or accessible through, this blog without seeking the appropriate legal or other professional advice on the particular facts and circumstances at issue from a lawyer licensed in the reader's state, country or other appropriate licensing jurisdiction.