Nursing Home Abuse and Neglect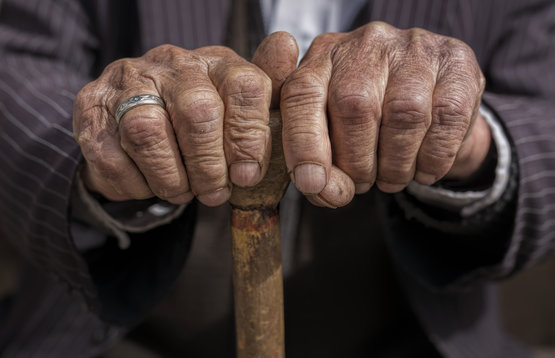 Nearly 2 million Americans live in long-term healthcare facilities. With the aging of the baby boomers, this figure will rise by 40% in the next decade.
A recently released nursing home report by Families for Better Care, the first comprehensive state-of-state review of nursing home care and nursing home abuse, found that 11 states received a failing grade for the care of their patients. Illinois was one of the states that received a grade of F. The review was based on staffing, inspections, deficiencies, and complaints.
Hidden cameras revealed such nursing home abuses as a nursing aide stuffing a glove in a 96-year-old patient's mouth in Oklahoma, physically and verbally abused, patients with bruises and black eyes, and many patients being left entire days without care.
If you have a loved one who is a long-term health care facility resident, you must be proactive. Interview every single provider who will administer care to the patient. Insist on regular reports and visit frequently. Recognize possible signs of nursing home abuse such as bruises, bleeding, bedsores, infections, changes in behavior, silence around caregivers, or emotional withdrawal.
Most people are not very good at preventative measures, and most do not act until there is a problem. Contact a legal representative today if you suspect nursing home abuse or neglect. Our attorneys concentrate in this important area of the law. You may contact us anytime, 24 hours a day, seven days a week. You may also call our toll-free number, 1-866-729- 2454.
Don't wait until it is too late to provide for your future care. Securing a long-term health care insurance policy can be the difference between receiving high-quality care in your home or being at risk in a dangerous facility away from your family. Contact us today for a no-obligation quote for long-term health care coverage.
Read more about nursing home abuse and the signs to watch for in your loved one.
Read more about the dismal state of Illinois nursing homes and nursing home abuse:
Illinois Drops to 44th in Nursing Home Care
(TALLAHASSEE, FL) September 10, 2014 – Illinois ranks near the bottom in nursing home care for the second consecutive year, reports Families for Better Care, a Florida-based nursing home resident advocacy group. The group published its second annual state-by-state nursing home report card by analyzing eight federal measures to gauge nursing home quality. "Illinois's ranking shows that nursing homes continued to be riddled with problems," said Brian Lee, the group's executive director. "The state remains among the worst in hiring enough staff to care for residents."The state scored failing or below average grades in 5 of 8 categories, ranking lowest in direct care staffing hours per resident (47th), the percentage of facilities with deficiencies (44th), and the percentage of facilities with severe deficiencies (39th)."Inadequate staffing levels continue to fuel widespread neglect and abuse," said Lee. "Professional nurses and frontline caregivers cannot properly care for residents if they are overworked and short-staffed."According to the report card, nearly every nursing home was cited one or more deficiencies. Worst yet, state regulators cited 25 percent of nursing homes for a severe deficiency, indicating ongoing harm to residents.
"We hope this failing nursing home report card serves as a wake-up call for Governor Quinn and the Illinois Legislature," said Lee. "They can reverse the state's trend of nursing home neglect by passing a tough staffing standard and ensuring the Long-Term Care Ombudsman Program's independence."
Illinois's 2014 Nursing Home Report Card is available for download at https://www.nursinghomereportcards.com. About FAMILIES FOR BETTER CARE Families for Better Care, Inc. is a non-profit citizen advocacy group dedicated to creating public awareness of the conditions in our nation's nursing homes and developing solutions for improving the quality of life and care. For more information, visit https://familiesforbettercare.com.
Tom Tuohy
Read more about Mr. Tuohy
Linkedin
TomTuohy.com
312-559-8400
17W220 22nd Street
Oakbrook Terrace, 60181
Disclaimer: This blog entry has been created for information and planning purposes. It is not intended to be, nor should it be substituted for, legal advice, which turns on specific facts and laws in specific jurisdictions. No reader of this blog should act or refrain from acting based on any information included in, or accessible through, this blog without seeking the appropriate legal or other professional advice on the particular facts and circumstances at issue from a lawyer licensed in the reader's state, country or other appropriate licensing jurisdiction.